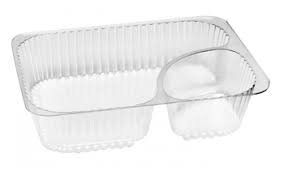 Nacho Tray, Two Compartment - 100 ct.
We all know that the best way to serve nachos for the masses is with these clear 2 oz. cheese compartment trays. Perfect for keeping your chips and cheese separated until they are ready to mingle.
Now don't forget your nacho chips and cheese once you get the trays!