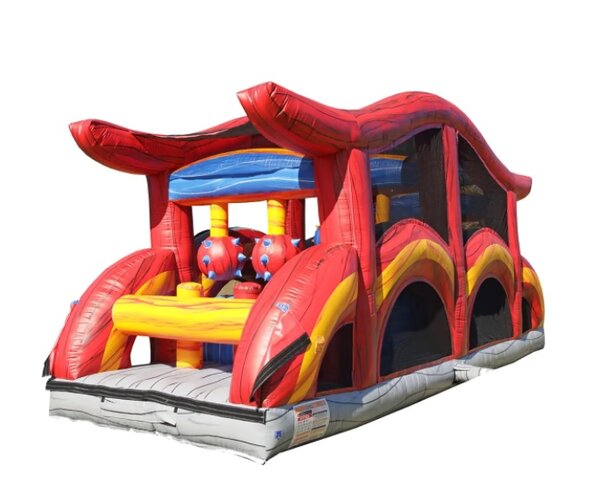 NEW Shadow Piece #1 Obstacle Course
Participants must first advance past a set of horizontal barriers. From there, they must make their way over popups while dodging giant spiked drums. Finally, another set of hanging barriers block the way to the exit.
This piece's multi-purpose design helps its rental usability. Mix and match with another member of the Shadow Obstacle set for large corporate and community events. Or, rent it out individually for backyard parties, school and church events.
Dimensions: 30'L x 11'W x 16'H