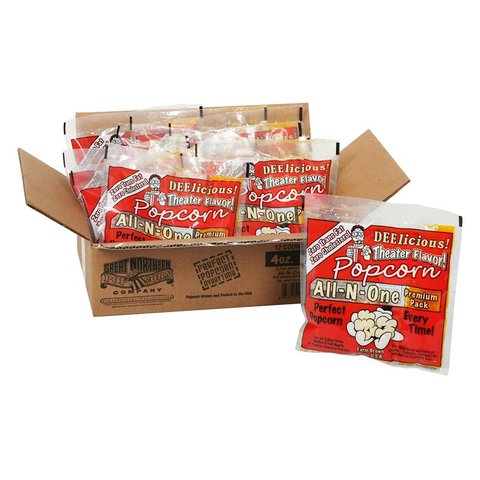 Popcorn Kits, Case of 24
A case of ready to go popcorn kits include everything you will need for golden, delicious-tasting popcorn for your event. Popcorn is always an easy crowd pleaser.
Each kit contains the perfect amount of kernels, seasoning salt, and popping oil. Each kit helps with a consistently buttery batch every time.
- Pre-portioned ingredients
- Features popcorn, kernels, flavored salt, and oil
- Easy to use, no mixing or measuring required
- Great for concession stands, small theaters and fundraising events.
- For the use of 8 oz. or larger popcorn poppers.
Don't forget to check out our popcorn bags and popcorn machines! You may need those.